keyurshah
Entry Level Member


4 Posts



Posted - 08 May 2007 : 21:45:47
---
jai shree krishna and jai jai shree gokulesh.

someone please help me about the bhajan that organize for gokulesh temples. As few day back it was
at sultanpura temple,baroda. And next is at godhara but I do not know the adress for gokulesh temple at godhara.

I want gokulesh temple adress for godhara,badhar pur, bharuch, kapad vanj.

thank a lot

I am honest but i am trapped soo people thing i am wrong but i am sure god will help all.
gopal
Pushtikul Elite Member - August 2003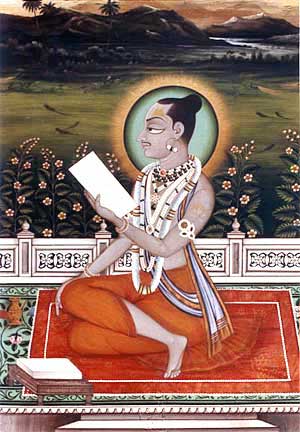 1221 Posts

Posted - 11 May 2007 : 13:03:11
---
Jai Jai ShriGokulesh
Dear Keyurji, The temple of ShriGokulnathji u had mention addres of baroda is of the Bharruchhi Samaj, which is in Sultanpura. Moreover for address of Godhra, It is In the Bazaar, ShriGokulnathji Temple, Near Patel Wada,, Godhra (ShriChaturthpeeth Adhishwar TEmple, and not of Bharruchi Samaj). MOreover for Badhar pur, Just addres is ShriGokulnathji Temple, At and Po Badharpur, Taluka Sankheda, Baroda.
Kapadvanj, ShriGokulnathji temple, Kapadvanj. Moreover there is SHriBenjiraj's Kotha in Kapadvanj, where The Chair of ShriDadaji ShriGokulnathji is still available, on Which ShriChaturthkumar ShriDadaji ShriGokulnathji used to Sit. Sorry for Bharuch.
If u r asking for Sudhh ShriVaallabh Chaturthpeeth temple of ShriGokulnathji in baroda, then its address is ShriGokulnathji Mandir, Mira Society, Harni Road, near Airport, Baroda. But presently been runned by the Trustees.....
Jai Jai ShriGokulesh Parivaar, Baroda