Jai Jai Shri Gokulesh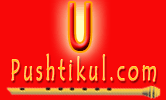 Why should imperfections remain in the heart where Thakorji resides? When we say we should live in sansar Jalkamalvat, do we? As our son or daughter grows up, why do we interfears in each and every matter and why we expect all the things should come to us first? Why we can?t give them free hand for their future either laukik or alaukik? Our prime goal is sewa, smaran and kirtan. For our aanandpriya Shri Prabhu, what we do? Why kaam, krodh, lobh, moha, matsarya...etc resides in us. Will Shri Prabhu desire to be birajmaan in such a heart? When you surrender to Thakorji, He will worry about you. But what to do when desire, anger does not leave you. Frustration is the feeling we experience when we don't get what we want, or when something interferes with our gaining a desired and expected goal, good or bad. The feeling of frustration can come from unexpected situations, our own limitations, actions of others, motives of others, experiences of injustice, and so on. Anger is feeling upset in response to such frustration arising from non-fulfillment of desires. I say continue to pray Shri Sarvottam Stotra, Shri Yamunashtaka, Shri Purushottam naam Sahashtra etc , it will become an armour and will save you from downfall. One requires knowledge to achieve devotion or Bhakti.
What it means is that if you know how to keep your eyes open you will not strike against the wall: you will find a door, you will find a way out, or you will shout till someone opens the door for you. To bring the mind under your control is also a means to achieve devotion. Control your senses. The senses tend to move hither and thither. Slowly lure them back under your control. Krishna used to go to the meadows to graze the cows. But in the evenings, He would call out to them, and they all would return from different directions. Similarly call back your senses from all directions that they have gone to. You might become clever and try to give Thakorji a useless mind, but remember the Thakorji will only steal a good and priceless one.
We the 'ansha' of Thakurji have a special relationship with Him. For thousands of years we have been separated from Thakurji and our goal is to attain Thakurji. The way of achieving is through the Devine Grace of Thakurji. Thus each individual has a direct and personal relationship with Parbhrahma Shri Krishna. The Devine Grace can only be obtained by our deep and heartfelt Love for Bhagwan Shree Krishna. No other means will be helpful in attaining the Devine Grace. As you can see the basis of the relationship is the strongest emotion. How can one separate ansha from anshi? This is only bhagvad-ichha.,no body is capable.

The only criteria for an entry into Pushti-marg is nothing else but Thakorji and Acharyaji's grace. This Kripa (grace) continues to be the criteria throughout, for success at each and every stage in this path. It is only due to His grace that one finds interest in this marg, one comes across Gurudev to enter him into this marg. Again, it is only due to His grace that one is able to follow the principles of this marg, which although simple but are tough to follow in their own way. Last but not the least, it is only due to His grace that one attains the fruit of devotion. No other means are sufficient whatsoever, to experience the bliss of pure love and devotion ? 'Kripa' goes on and on...